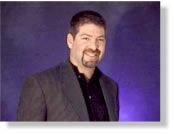 When it comes to publishing magazines, whether in offline, "dead tree" format or online, my friend Larry Genkin knows his oats. Which stands to reason, given that he has worked with over 125 publications, including USAToday, BusinessWeek, Forbes, FastCompany, and Inc.
Now Larry is sharing his knowledge with those of us to whom the idea of having our very own magazine is appealing. And thinking today about his program and what I wanted to write about it, I realized this could be a terrific opportunity for many professionals working from home – some of whom, let's face it, might not have been thinking a year ago that they would be working from home any time soon.
Tonight, Thursday April 16th at 8 pm EDT, Larry is presenting a free workshop, How to Launch Your Own (Profitable) Industry Magazine in 3 Months.  You can get the details at this link – when you get there just click on the Free Workshop link at the very top of the screen.
The Transparency Bit
Having sat through his presentation of the subject a few weeks ago, I was so impressed that I teamed up with Larry to help him promote his program. So yes, I have a vested interest here, but I'm ok about that, because I think what Larry has to offer is quite fascinating and in fact offers many people a practical, achievable and personally fulfilling way to establish a "nice little earner" – or nice big one – without having to leave home to do it.
Questions, questions
But who of us can afford to produce a magazine? Doesn't it cost a lot of money to set up? Wouldn't you need a big office and a lot of staff? And doesn't it take years to learn the ropes about publishing before you can produce a magazine of your own? At least one that anyone would take any serious notice of.
Larry answers these and other questions in his free online seminar and I believe many people will be surprised at what is now possible in the world of publishing and how some traditional obstacles to entry and success need no longer play a role.

What are you going to do with your industry knowledge, anyway?
In this current economic climate, with so many people losing their jobs, or people who are still employed but looking at retirement or just a change of pace,  there's one thing I am sure of, namely that there are a whole lot of people with a whole lot of knowledge about the industries they've been working in, perhaps for decades, and who don't know what to do with that knowledge.
Would producing a magazine that everyone in their industry came to see as a "must-read" be an interesting idea?
Larry's ideas on this – based soundly on his own extensive knowledge and hard-won experience, are quite eye-opening.
But actually, you don't even have to be an industry expert
Another aspect of what Larry offers is to show how any of us, without being experts in particular industries but with a modicum of intelligence and a healthy dose of get up and go, can develop and produce an industry-leading, profitable magazine in a manageable timeframe.
The link again, and remember to click on the Free Workshop link at the very top of the screen.
The following two tabs change content below.
Latest posts by Des Walsh (see all)